A TOILET BRUSH THAT STAYS 100% GERM FREE!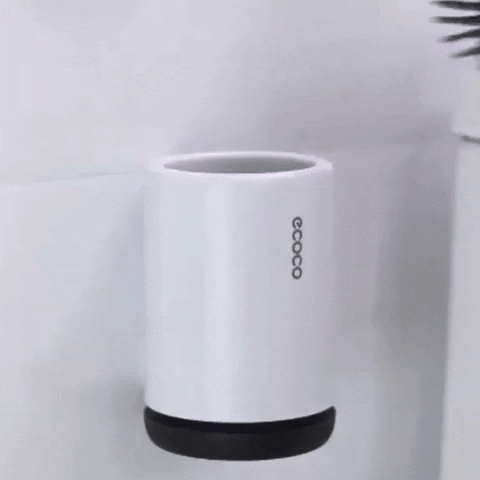 Your traditional toilet brush is designed to hold bacteria in places you can't see
Health experts recommend to replace your toilet brush once every 6 months, but most people don't do that.
Ecoco™'s new toilet brush is life changing. A completely hypoallergenic toilet brush, composed of premium grade thermo-plastic rubber, so that it does not absorb any bacteria. A multipurpose brush that's made to clean every inch of your bathroom, not just your toilet bowl. 
Try it today, you'll love it! This will be the last toilet brush you ever need!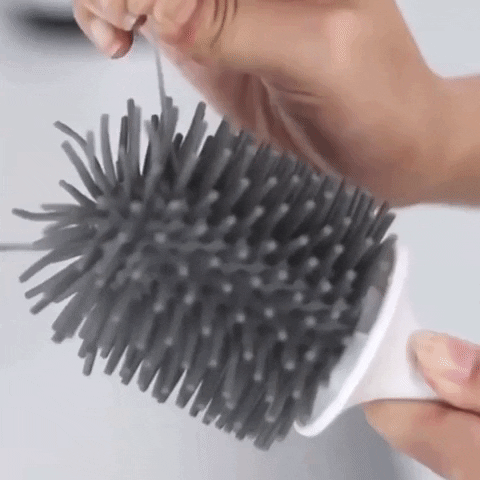 PRODUCT FEATURES
+ A toilet brush that stays 100% germ free 
+ Multipurpose, made to clean every inch of your bathroom
+ Can be cleaned within seconds with just water
+ Special brush holder that increases airflow to remove any odors
+ Detachable container to collect excess dirt, which can be easily cleaned
+ Flexible head & bristles to clean every nook or cranny
+ Tough & durable design, made to last years
+ Choose from a wall mount adhesive or floor stand design for a sleek and stylish addition to your bathroom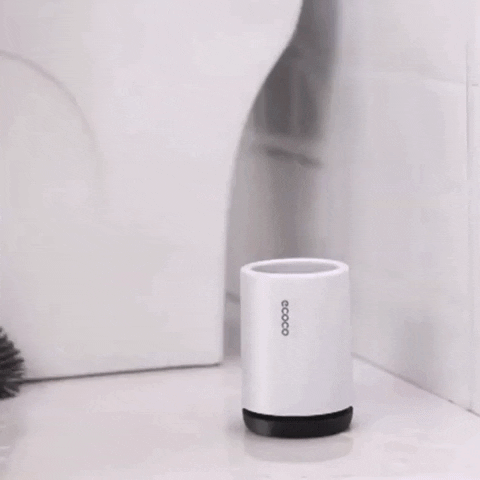 BENEFITS
★ MULTIPURPOSE CLEANER
Ecoco™ is composed of a high grade thermo-plastic rubber, so that it does not stick or absorb any germs. Meaning you can use it to clean every inch of your bathroom, as bacteria has no place to hide!
★ BACTERIA FREE IN SECONDS
Because of it's non-stick properties, the brush can be completely clean in a matter of seconds, with a quick wash of water
★ MADE TO LAST
Ecoco™ is made with very tough and durable materials, so it won't change shape after years of use. The bristles are sturdy yet soft and flexible, so it doesn't damage your bathroom, but give you the most effective clean 
★ FLEXIBLE HEAD FOR EVERY CORNER
It's flexible and uniform design allows you to clean the hardest to reach spots, including difficult corners and deep within or behind your toilet bowl
★ A BRUSH HOLDER THAT ELIMINATES ODORS
With its special design, Ecoco™'s unique brush holder is made to increase oxygen and airflow, so that dirt and residue cannot build up and leave any nasty smells
★ DETACHABLE CONTAINER
Any excess water or dirt is always drained to the bottom of your brush holder. The bottom of Ecoco™'s brush holder can be easily removed and cleaned without hassle
PRODUCT INFORMATION
- Material: PP & TPR (Thermo Plastic Rubber)
- Color: White
- Size: 41mm*9cm/16.14in*3.54in
- Weight: Floor Standing/330g, Wall Mounted/320g
- Package List: 1 × Toilet Brush and Holder

SHIPPING INFORMATION

All of our products will be shipped out within 24-48 hours after receiving the order. Depending on your location, the estimated delivery time averages around 7-15 business days, but it could be received earlier. Each order sent out will have a tracking number so you can track the status of your order, but if you have any issues, please contact us at support@thesunnyside.co
OUR 30-DAY MONEY BACK GUARANTEE
We're confident that you'll love our products. However, if it doesn't achieve the results you were hoping for, then we're offering a 30-day money back guarantee!